Jane Cohen Counseling
Dr. Jane Ilene Cohen, NLP & TimeLine Master Practitioner (760) 753-0733
Upcoming Event
In-Person
with Dr. Jane Ilene Cohen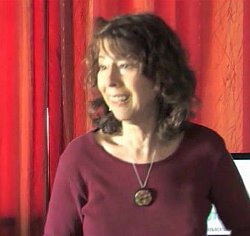 Neuro Linguistic Programming (NLP) & Spirituality
Mini-Workshop
NLP is not usually associated with spirituality.
But inherent in what gives NLP its power is a very spiritual foundation.
 The main focus of this mini-workshop is on:
~ how the NLP TimeLine process demonstrates that life is inherently designed to work
~ how it can bring you into a co-creative process with the Divine
~ how that relates to your everyday life, as well as, your relationships.
 Taught by Dr. Jane Ilene Cohen
Dr. Jane has been an NLP & TimeLine Master Practitioner & Hypnotherapist for over 20 years, with a private counseling practice in Encinitas, CA. She has consciously been on a spiritual path for over 40 years.
Her Ph.D. is in Transpersonal Counseling. 
 Sunday, April 23rd
 Arrival time: 3-3:15
Workshop: 3:15 to approximately 4:30 pm.
 There is no fee for this workshop,
but RSVP is requested as there is limited seating.
To RSVP, and for the address, call (760) 753-0733
 This is at a private home.
Parking is on the street or you can park on the far left in driveway (only if you have a compact car).
Jane Ilene Cohen, Ph.D., NLP & TimeLine Therapy® Master Practitioner,
Hypnotherapist, Counselor, Teacher and Author
Encinitas, California 92024 (San Diego North County) . (760) 753-0733
Copyright Jane Ilene Cohen 2017