Jane Cohen Counseling
Dr. Jane Ilene Cohen, NLP & TimeLine Master Practitioner (760) 753-0733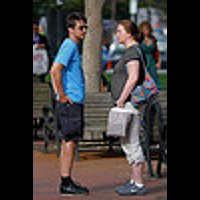 A large percentage of the issues people bring to me have to do with their relationship problems. Being in relationship can be very challenging. They can offer deep fulfillment on many different levels, but they can also bring up some of the deepest emotional conflicts we have. It can be unclear how to know if our responses toward each other are in reality or if they come from our own issues.
read more
Jane Ilene Cohen, Ph.D., NLP & TimeLine Therapy® Master Practitioner,
Hypnotherapist, Counselor, Teacher and Author
Encinitas, California 92024 (San Diego North County) . (760) 753-0733
Copyright Jane Ilene Cohen 2017