Jane Cohen Counseling
Dr. Jane Ilene Cohen, NLP & TimeLine Master Practitioner (760) 753-0733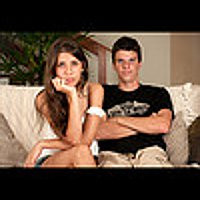 When couples aren't motivated to seek help with their relationship problems, it's generally because they are in a co-dependent relationship with each other. That means they are leaning on each other to compensate for unconscious, childhood limiting decisions* that leave them feeling not whole. They might, for example, have limiting decisions* that they are unlovable, not worthy of respect, are powerless, are on their own, can't support themselves, or are not safe. They are leaning on their partner to, for example, make them feel lovable, worthy of respect, powerful, or safe by relating to them in certain expected ways or doing particular kinds of behaviors toward them.
read more
Jane Ilene Cohen, Ph.D., NLP & TimeLine Therapy® Master Practitioner,
Hypnotherapist, Counselor, Teacher and Author
Encinitas, California 92024 (San Diego North County) . (760) 753-0733
Copyright Jane Ilene Cohen 2017